About Ken Nissen -The Best Hairdresser In Denver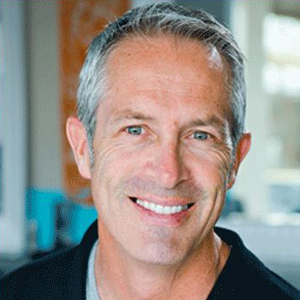 Ken Nissen Hairstylist has been blending classic hairstyles with current trends for more than 30 years. Inspired by his father, a barber shop owner, Ken trained at Sorbie (hair design for photos and film), ARTec (with master colorist Leland Hirsch) and Martin Parsons Design (expert cutting techniques). His education, experience, and family are just a few of the reasons why Ken is recognized by his clients as the best hairdresser in Denver.
Get To Know Ken Nissen
Ken distinguishes himself from other stylists in numerous ways. He works in the intimate and eclectic D-Tangle Salon, conveniently located one mile south of I-25 on Colorado Boulevard with free onsite parking. Away from the crowd, Ken works closely with each client to discover a look that complements the face, complexion, texture and volume of hair. He also takes the time to give tips on blow drying, hair products and styling techniques — all to help his clients look and feel their best. And when the mood is right, he just might take his guitar off the wall and invite you to join him in an impromptu song.
Trustworthy, Personable, And Experienced – The Best Hairdresser In Denver
While passionate about hair, Ken also is an occasional model who is experienced in both fashion and current styles. He blends this experience with his commitment to his clients, making sure everyone leaves his studio looking beautiful and feeling pampered.
From long hair styles and curly hair, to short haircuts and updated color, you'll make heads turn and people ask "Who does your hair?" Your answer is simple: Ken Nissen, the best hairdresser in Denver at D-Tangle hair salon.