The Psychology of Hair: How Looks & Psyche Are Connected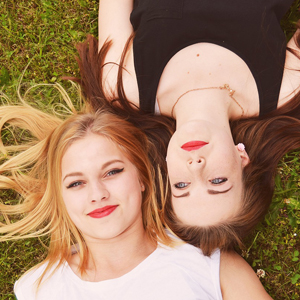 Have you ever had that life changing moment that pushed you take it out on your hair? Maybe it was a big breakup, a lost job, a child going off to college, or some other major event. We've all had those moments and we all know how difficult they can be. You know there's a reason why you might walk into the salon and want something "different" after that event. Whether you want to redefine yourself, start a new chapter or just be spontaneous, your decision revolves entirely around the psychology of hair.
Unfortunately for many individuals, that abrupt moment of inspiration can turn into months of regret. While the client is always right, there are those moments when a hair stylist needs to exert a word of caution. As a professional hair stylist of more than 30 years, I pride myself on taking the time to listen, question, and advise all of my clients. If you really want to cut off eight inches and dye your hair purple, I'm on board, but expect to come in, sit down and talk about your end goal first. There may be a deeper reasoning behind your sudden change of heart, and I'll be here to help guide you through to the right decision
Defining The Psychology Of Hair
It's difficult to define the psychology of hair because it's so abstract and yet so universal. To me, it's not about the craft, the haircut, or the life event that spurred your decision; it's about understanding your needs as a client and reading between the lines. To me, the psychology of hair is an understanding of what a client means despite what they are currently saying.
Your hair is an emotional expression of who you are. Sure there are times when you want to be fun and flirtatious rather than professional and polished, but a simple adjustment to your current hairstyle is a lot easier than regrowing your hair for months after an impulsive reaction to one of life's curve balls. Don't worry. I'll be your catcher through the final inning.