Pravana's 12 Tips For Perfect Hair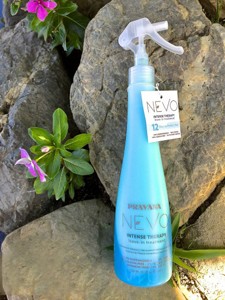 One of my all-time favorite hair products is Nevo Intense Therapy Leave-in Treatment by Pravana. This is a terrific leave-in conditioner spray that helps your retain moisture and avoid damage. I recommend it to every single client that I meet with, because you simply can't overuse this product. And today, I wanted to share some advice, tricks, and tips for perfect hair.
Actionable Tips For Perfect Hair
Perfect hair is all about maintenance. If you can integrate with these handy tips for perfect hair into your hair care routine, then you can practically guarantee you'll have stunning hair for many years to come.
So, without further delay, let's dive into Pravana's top 12 tips for perfect hair. I hope you enjoy them and find some value in them as well!
Instantly Detangle
Provide Deep Hydration
Equalize Hair Porosity
Protect During Thermal Styling
Help Repair Split Ends
Protect Hair Color
Give Hair Shine
Eliminate Effects of Static Electricity
Soothe Irritated Skin
Effective Pre-Color Treatment
Lessen Effects of Chlorine
Hair Cutting Lotion for Salon Stylists
Get more information at www.pravana.com