Your Guide To Hair Care For Winter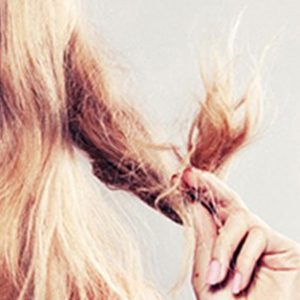 Baby it's cold outside…and my clients are all asking what this winter weather does to their hair. As we all know, Colorado is dryer than most states, which only exacerbates dry, brittle hair and scalps. Left untreated, this can lead to breakage, flaking, fly-away hair and static — not exactly the kind of volume you're looking for, right? Well, today I will try to make hair care for winter a little bit easier for you, so you can still enjoy luxurious and healthy hair while enjoying the winter wonderland that's all around us.
Hair Care For Winter: What You Need To Know
I've said it before and I'll say it again. The first thing you need to do is to reduce your hair's exposure to really hot water. I know, I know, it's -5 degrees Fahrenheit outside and if you're just rolling out of your warm bed in the morning, nothing sounds better in the winter than a piping hot shower. However, you need to fight that instinct. Those daily blast of hot water will only reduce the moisture in your hair further, which will lead to further damaged hairs. Instead, just use lukewarm water for those morning showers. It will help retain your hair's moisture, prevent damage, and benefit your scalp as well. Your hair will thank you for it (and so will I).
Another good idea for your hair care for winter would be to wash your hair less frequently (and that goes for the summer too). Over cleaning your hair can also reduce the moisture in your hair, which as we know leads to damage. If you just can't stand to skip your morning wake-up call, then just skip the shampoo every other morning. Instead simply rinse before applying a generous amount of conditioner. I carry a selection of Sebastian products, which can be very beneficial for retaining moisture in your hair. However, I also would recommend leave-in conditioners and light-weight anti-static products.
Just stick with those helpful tips and your hair should be healthily gleaming all throughout the winter!