Lighten Up For Your Spring Hair: Blondes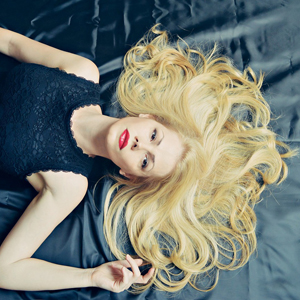 There's nothing quite like springtime in Colorado. As the snow pack melts and the wilderness awakes from hibernation, the entire state starts to change. It's simply beautiful, and it's the perfect time to change up your hairstyle for the better. Regardless of your hair color, the changing seasons represents a great opportunity to revitalize your look with new spring hair.
As a stylist, I'm as inspired by the seasons of our great state as I am by the changing trends in my industry. That's why I wanted to hone in on spring hair this year to help inspire you to change up your look for the new season. And in this blog, I'll be focusing specifically on blondes.
Your New Spring Hair: How Blondes Can Adapt Their Hair To The Season
While it's debatable whether blondes reallydo have more fun, what's indisputable is the fact that blondes don't need to show as much attention to their actual base color than brunettes or red heads do. Unless your hair is more than 75% gray, you may not need to do a single thing to your base color! Of course, that's if you want to do it.
Instead, blondes should consider transitioning into the springtime with highlights and low lights. These will help accentuate the vibrancy of your hair color and just look terrific in the warm weather.
In the winter, I often apply dark brown/gold low lights and medium blonde highlights to my blonde clients. Throughout my extensive career in the hair industry, I've found that these colors work very well for blondes in the colder months of the year. Then from February through Easter, blondes can go brighter with light brown/gold low lights and extra light blonde highlights. These kinds of colors are nothing short of beautiful.
As a blonde, you can even take things one step further and complete your spring look by lightening your wardrobe and corresponding makeup palette.