Your Guide To Spring Hair Colors For Brunettes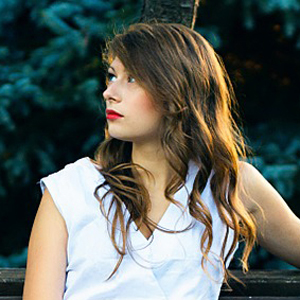 As the seasons change, you might feel inclined to change your hair color slightly with them. Those seasonal changes in hair color can have a profound effect on your appearance, especially when you do it right. Since the springtime has finally arrived in Colorado, I wanted to discuss spring hair colors for brunettes and try to provide some guidance on how to select the right hair color for the season. Let's dive right into the thick of it then.
Spring Hair Colors For Brunettes: Finding The Right One
As a brunette, your hair is already naturally dark, which can make it difficult to pinpoint the right tone for the season. In the spring, you'll want to make sure that you look the part with a lighter and brighter hair tone. Those lighter tones truly speak to the warmth and clarity that the season can provide.
In the winter, brunettes have the opportunity to have very warm tones–chestnut, mahogany, auburn. But as spring rolls in through the Rockies, brunettes should lighten their brown tones toward a more neutral area.
I would say that the same advice applies to highlights and low lights. While in the winter your highlights may have used red tones to evoke warmth, the spring calls for a more neutral golden palette. As Brunettes transition between seasons, you can move gradually from your base tone of chestnut to using it as an accent color. To put it another way, you could just use it less and less as you move into the springtime. Similarly, low lights should be in the neutral brown range.
Add in a Gloss to keep your hair shiny and fresh. It lasts 4-6 weeks and adds extra shine for the spring and summer months.
Don't forget to match your clothing and makeup to the changing seasons. You've already got the spring hair colors for brunettes figured out, so why not complete the image with matching clothing and makeup!