Perfect Your Look With These Tips For Hairstyling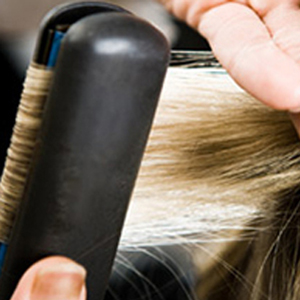 If you've been following along from our last blog on hairstyling tips, then you'll already be crushing it with your hair care routine. I hope that you have remembered to make sure that you have reduced your water temperature during your showers and the frequency at which you wash your hair. Because today we're going to be discussing a few more tips for hairstyling that can come in handy when you're perfecting your look. It's time to give you the information you need to create something beautiful on a daily basis. Let's dive right in!
Practical And Effective Tips For Hairstyling
At this point, you've hopefully applied a leave-in conditioner and, perhaps, a light-weight oil to your hair. And, if you read our last blog on tips for hairstyling, then you've used a generous amount of mousse or gel before sectioning your hair and drying back to front.
While I'd call your efforts complete at this point, you might not. I know you likely keep an assortment of tools to flatten, curl, or flatten then curl your hair. Unfortunately, many of those tools in your closet can have a detrimental impact on your hair.
Remember the old steam curlers from back in the day? They are just about the only styling tool that doesn't damage your hair because they add moisture rather than take it away.
Flat and round irons on the other hand will produce dry heat, and too much of that heat will inevitably burn your hair. While any professional hairstylist would tell you to avoid these tools, I also understand that you want to look your best.
So my advice is to focus your energy on perfecting the blow dry instead! When done correctly, you will rely far less on flat and round irons.
I would also recommend that you try to limit use of your tools to simple finishing touches — a little less volume and a little more movement. Then, once you're satisfied with your final look, apply a texturizer such as  Sebastian Microweb Fiber and a light hairspray.
And that's it — a masterpiece is created once more! Just remember to stick with these tips for hairstyling and you'll never have to fret over bad hair days again.